EDucation and ENterprise HUB
Space of Collaborative Intelligence

3rd Bi-annual Plenary Meeting
The main objectives of the third Transnational Meeting of the partners from the ED-EN Hub project are for all partners to meet (if allowed in person), be updated on the progress of the project and discuss potential issues and significant matters at hand concerning the materialization of the project.
The meeting will further the work on dissemination, communication, partnership and stakeholder engagement and will discuss the monitoring and reporting of activities and reconfirm tasks for the next period.
This will further build a common understanding of the concepts being explored and disseminated during the project, and ensure the tools being developed are analytically designed.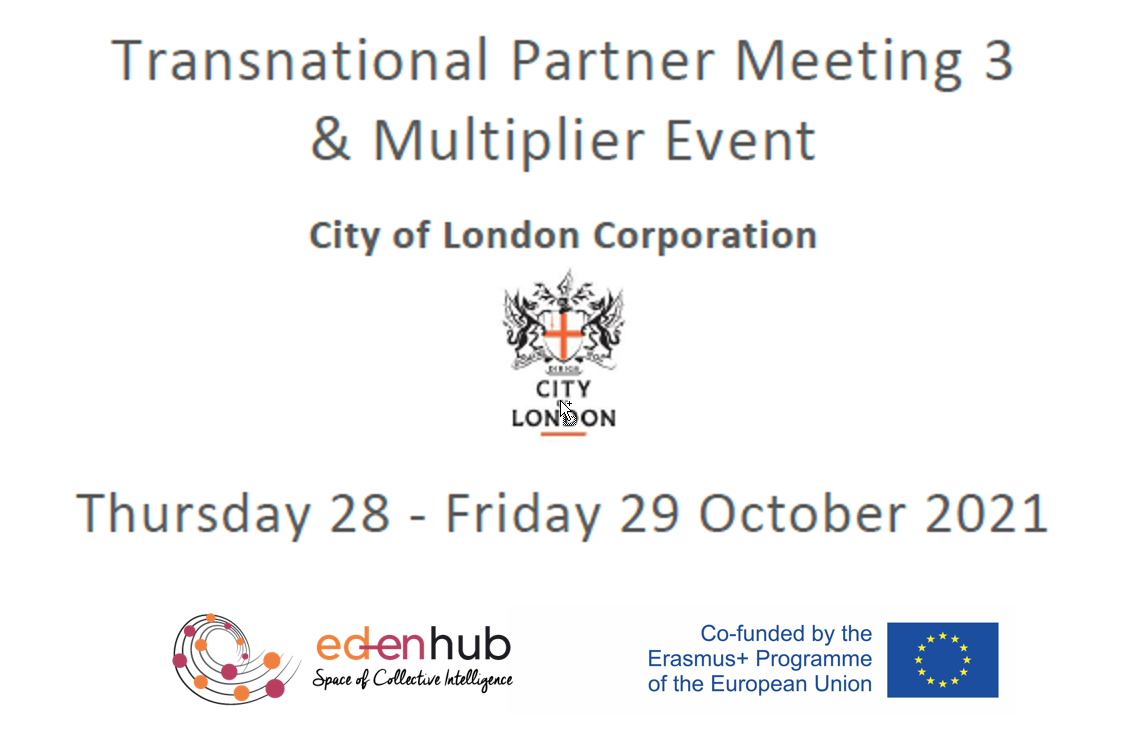 Day 1:
9:00 AM – 5:00 PM |
Thursday, Oct 28 2021
(UTC+01:00) London
Day 2:
 8
:30 AM – 4:00 PM |
Friday, Oct 29 2021
(UTC+01:00) London
2nd Bi-annual Plenary Meeting
Day 1:
9:00 AM – 5:00 PM |
Tuesday, Jun 15 2021
(UTC+02:00) Brussels, Copenhagen, Madrid, Paris
Day 2:
9:00 AM – 1:00 PM |
Wednesday, Jun 16 2021
(UTC+02:00) Brussels, Copenhagen, Madrid, Paris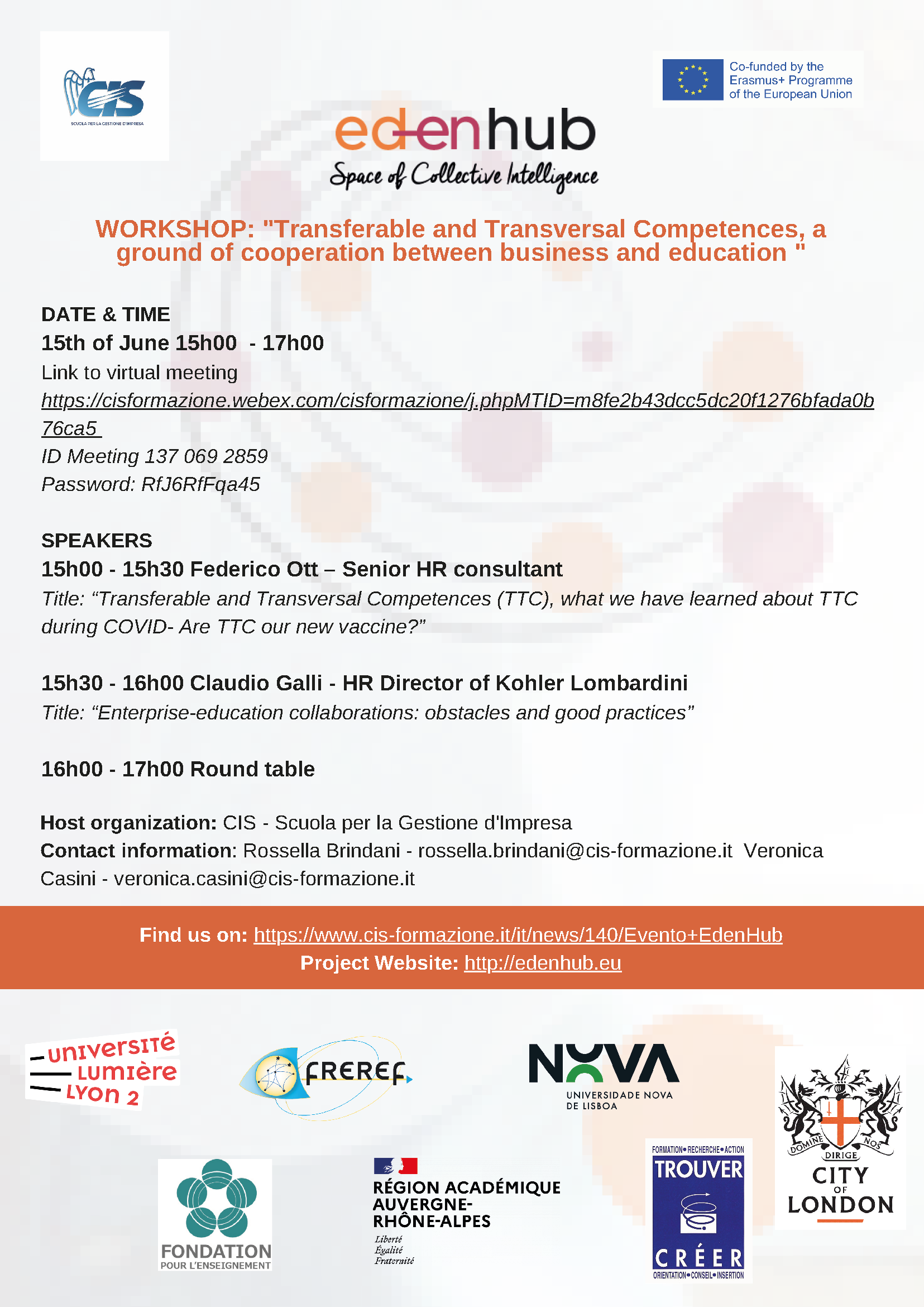 ED-EN HUB is an Erasmus+ project co-financed by the European Union and developed by a consortium made up of 8 institutions from 5 different European countries. This international cooperation alliance will allow the development of tools and methodologies towards the creation of synergies between educational institutions and enterprises.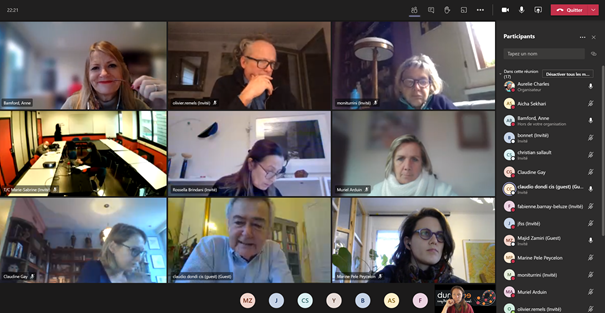 Plenary Meetings
The project members meet once a month to develop activities related to the development of Intellectual Outputs.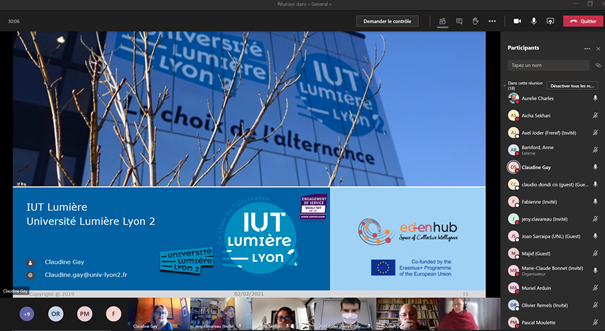 Transnational Meetings
Transnational meetings make it possible to create stronger ties between the different partners as well as to share intercultural experiences and good local practices. Due to the current health situation, these meetings will be held temporarily virtually. Changing lives. Opening minds