EDucation and ENterprise HUB
Space of Collaborative Intelligence
ED-EN HUB is an Erasmus+ project co-financed by the European Union and developed by a consortium made up of 8 institutions from 5 different European countries. This international cooperation alliance will allow the development of tools and methodologies towards the creation of synergies between educational institutions and enterprises.
WHAT IS AN INTELLECTUAL OUTPUT ?
An Intellectual Output is an activity that results in tangible and meaningful outcomes such as publications and course materials.
In order to achieve our objectives, the project will develop the following Intellectual Outputs (IOs):
Hosted by FPE – Fondation pour l'enseignement
During this closing event, you will have the opportunity to : 
– Discover  and experiment the ED-EN HUB tools and methodologies
– Listen to an inspiring keynote about  the Finnish education system
– Listen to a roundtable involving European policy makers
– Network with some other actors of the ecosystem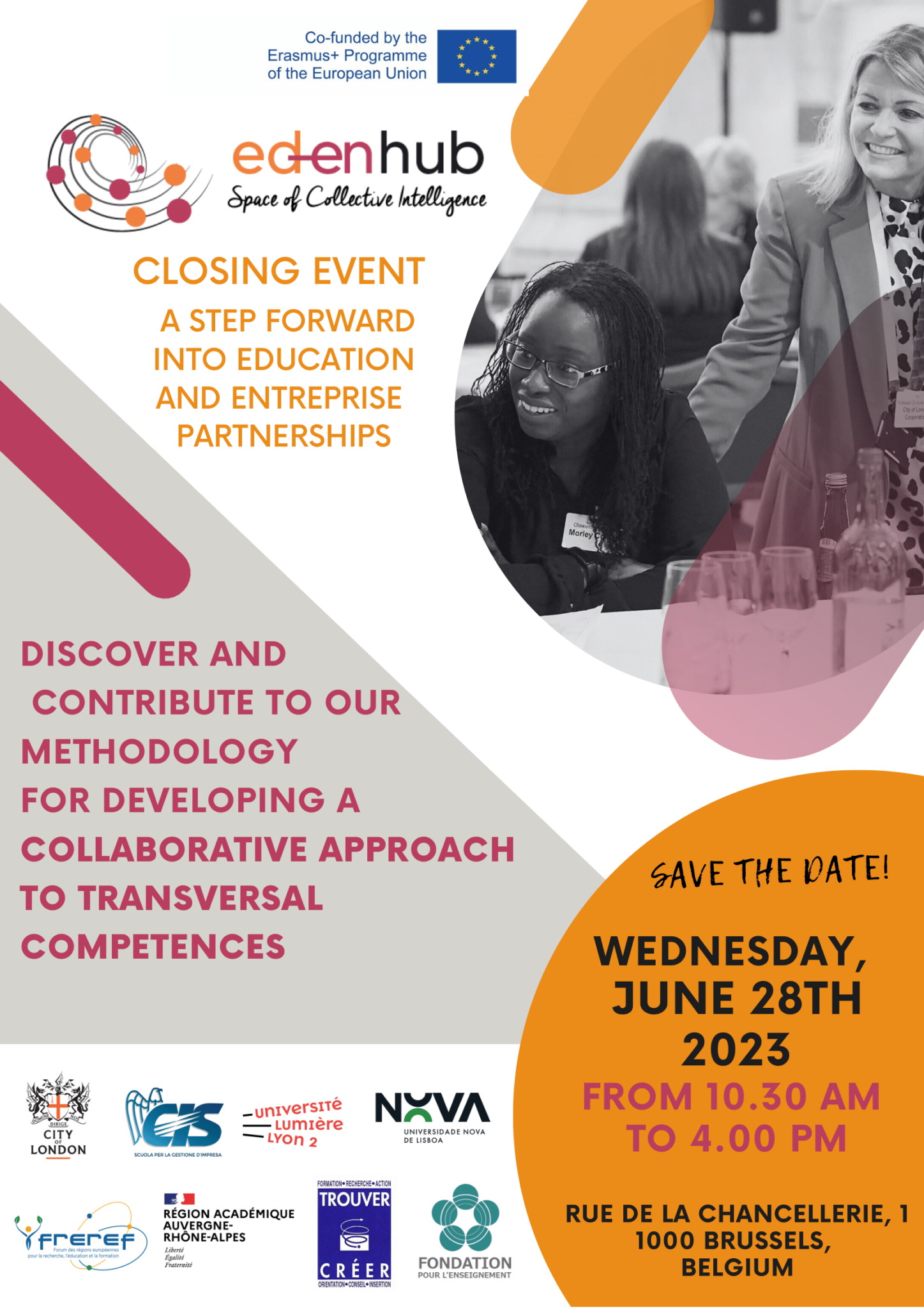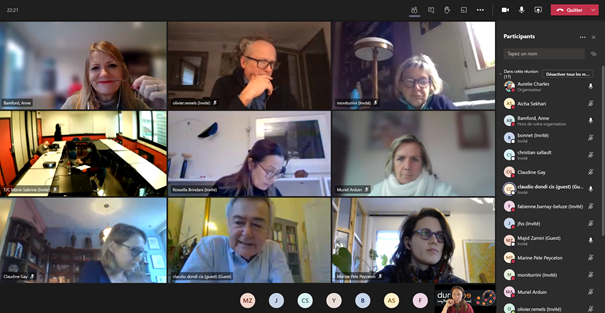 Plenary Meetings
The project members meet once a month to develop activities related to the development of Intellectual Outputs.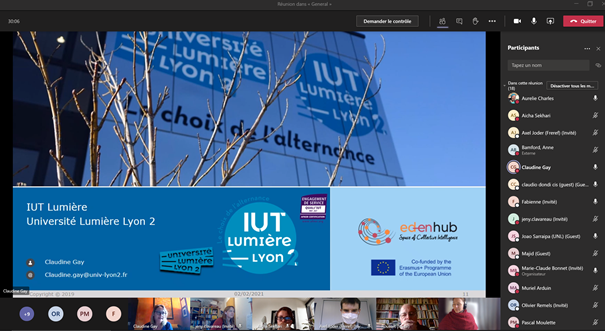 Transnational Meetings
Transnational meetings make it possible to create stronger ties between the different partners as well as to share intercultural experiences and good local practices. Due to the current health situation, these meetings will be held temporarily virtually.
"Changing lives. Opening minds"